Induction Heaters for Aluminium, Copper and Copper Alloys billets
In the context of extrusion for Copper and Aluminum billets, GMS Induction Heaters are among the most technologically advanced technologies available on the market.
For extrusion purposes, Aluminum billets are preheated to about 400-500 °C before passing through the die.
The use of IGBT Converters enables the use of a differentiated heating profile, managing up to six independent zones along the axis of the billet, each of which is powered by its own continuously variable power module controlled in feedback by its thermocouple. This Solution enables the real conical billet heating, with accurate temperature control both in the axial and radial direction.
The IGBT Converters application allows also to provide electric power to two different Heating bodies using a single Converter, with the subsequent optimization of the heating times and the homogenization cycle. This guarantees excellent productivity and high products quality at the same time.
IGBT Technology (Insulated Gate Bipolar Transistor) for Heaters
GMS designs and manufactures IGBT Converter Units with the frequency ranged from 50 to 4.000 Hz and the output power up to 15 MW, specially designed for feeding of Furnaces at Medium Frequency, Low (Mains) Frequency and Channel Inductors in single-loop or double-loop configuration. The same Technology is also applied for Induction Heaters, single zone or multi-zone.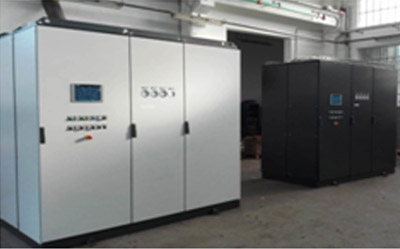 IGBT Converter for Induction billets Heaters
GMS IGBT Converters are designed to ensure:
Wide and multiple frequency ranges for a better adaptation of the power to the load.
High value of the power factor on the mains side during all phases of the working cycle.
Harmonic index lower than the maximum limits envisaged by current legislation.
Configuration of the 12/24-pulse Converter in relation to the delivered power.
Single or multi-inverter configuration for a group of Machines or multi-zone Heaters with joint management of the delivered power.
Optical fibre data transmission.
High Machine efficiency.
Remote control of the Machine via the Internet.
Lower CapEx.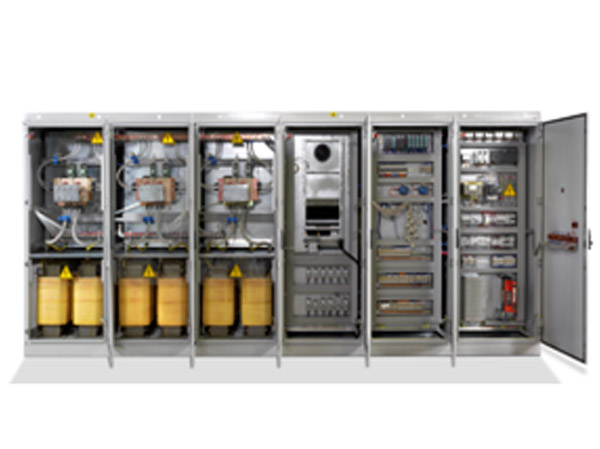 Multi-zone IGBT Converter
The entire structure of the Inductor body is produced according to high quality standards.
All movements related to the input and output devices are electrically motorized to avoid the presence of hydraulic pipes around the working area while ensuring rapid shifts.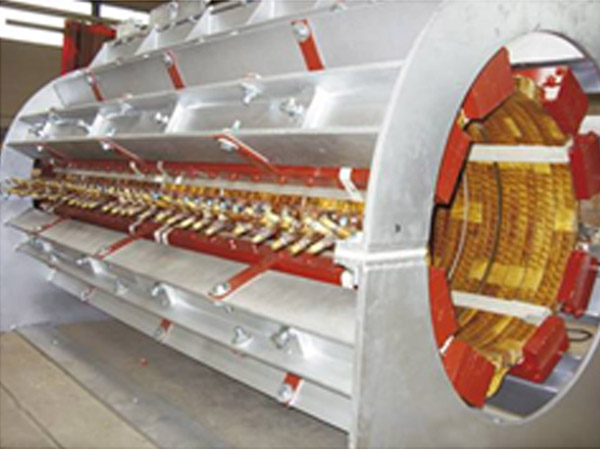 Inductor of the Induction Heater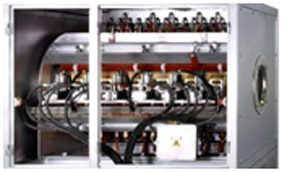 The Inductor body is designed to facilitate maintenance and replacement operations when the billet diameter is getting changed. Quick couplings are provided for cooling water pipes and for power cables, as well as the thermocouples can be quickly replaced if necessary.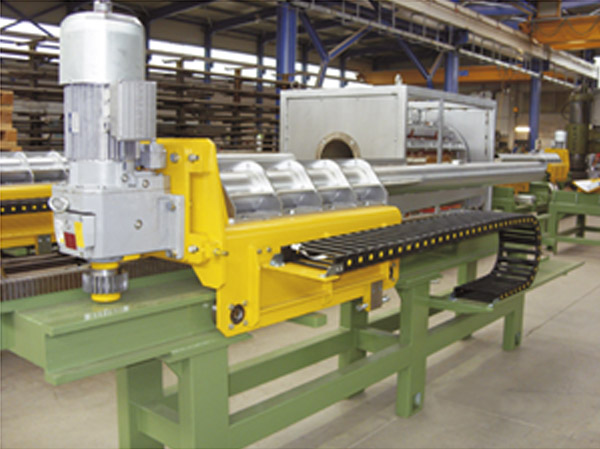 Induction Heater for billets extrusion